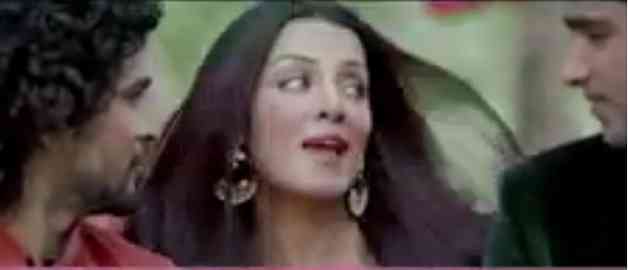 Indian actress and UN Equality Champion Celina Jaitly will join 16-time Grammy Award-winner Sting and two-time Tony Award, two-time Grammy Award-winner Patti LuPone and an all-star cast for Uprising of Love – a special benefit concert for global equality at Broadway's Gershwin Theatre in New York City on 15 September 2014.
For her Broadway debut, Jaitly will perform her new version of the 1979 Bollywood classic, Uthe Sab Ke Kadam. The remixed track is featured in a hit Bollywood-style music video, "The Welcome," created for the UN's Free & Equal campaign for lesbian, gay, bisexual and transgender (LGBT) equality and launched in Mumbai on 30 April 2014.
[ Also Read: LGBT Documentary: To Russia With Love ]
"The Welcome", which tells the story of a young man who brings his boyfriend home to meet his family, has become one of the most widely watched videos produced by the United Nations.
The 15 September concert supports efforts by United Nations Secretary-General Ban Ki-moon and the UN's Free & Equal campaign in calling for equal rights globally for lesbian, gay, bisexual, transgender, and intersex individuals.
Executive producers are Stephen Schwartz (Wicked, Godspell, Pippin) and Bruce Cohen (American Beauty, Milk, Silver Linings Playbook). The concert will be directed by Schele Williams and produced by Jayson Raitt, with musical direction by Alex Lacamoire and a script by Academy Award-winner Dustin Lance Black (Milk).
Photo courtesy: Screen grab from Celina's music video