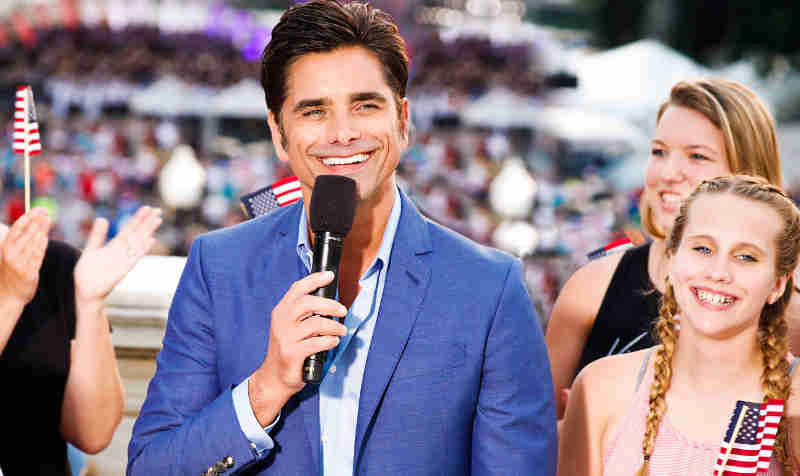 This July 4th, America's national Independence Day celebration kicks off the country's 242nd birthday, as A CAPITOL FOURTH on PBS welcomes back Emmy Award-nominated actor and producer John Stamos (FULLER HOUSE, SCREAM QUEENS) to host the festivities.
Broadcast live on PBS from the West Lawn of the U.S. Capitol, this time-honored 38 year-tradition puts viewers front and center for America's biggest birthday party with the greatest display of fireworks anywhere in the nation lighting up the iconic D.C. skyline.
The country's longest-running live national July 4 TV tradition will feature all-star musical performances.
"You can't get more patriotic than this!" said Stamos. "I'm excited to carry on this July 4th TV tradition for the American people and especially proud to honor our veterans. You don't want to miss it!"
The concert will also feature a special tribute to The Beach Boys who will be honored for their extraordinary musical career as the fifth-ever recipients of A CAPITOL FOURTH's National Artistic Achievement Award.
Past honorees include Gloria Estefan, Stevie Wonder, Reba McEntire and John Williams. Stamos, a longtime Beach Boys friend and frequent collaborator, will present the prestigious award to the group.