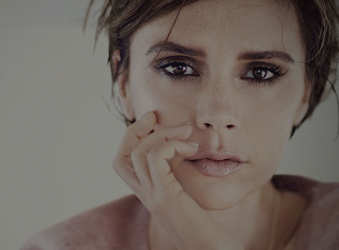 Communications platform Skype is giving fans the chance to ask Victoria Beckham via Skype video message about her fashion journey and her creative inspiration on The Skype Collaboration Project.
The Skype Collaboration Project shines a spotlight on the intersection between technology and the creative industries, and helps aspiring creatives get their start in fashion.
It hosts 'Five Years – The Victoria Beckham Fashion Story,' an immersive and exploratory view of a first-hand look at Victoria Beckham and her eponymous fashion label.
"I hope by sharing my story, I will inspire others who are interested in fashion and encourage them to work hard and follow their dreams as I did," says Victoria Beckham.
[ Also Read: Model Search: Are You the New Face of Ambi? ]
On The Skype Collaboration Project, people will be able to experience:
An insight into the next phase of the brand's development as Victoria opens her first shop at Printemps, Paris.
Victoria's personal insight into her F/W 2014 collection and New York Fashion Week runway show.
The inspiration behind her accessories collection in a Skype group video chat titled, The Art Of The Handbag with Tina Craig, co-founder of Bag Snob, and Jessica Diehl, Vanity Fair's Fashion & Style Director.
"The Skype Collaboration Project gives you a glimpse into the life of top designers and industry luminaries, rarely seen or experienced outside of fashion's who's who," says Angie Hill, general manager, Skype Marketing.
You can visit The Skype Collaboration Project (#SkypeCollaboration) to ask Victoria Beckham your fashion questions and to be part of the story, as well as get a host of other inside access from New York and London Fashion Weeks.
Photo courtesy: Skype