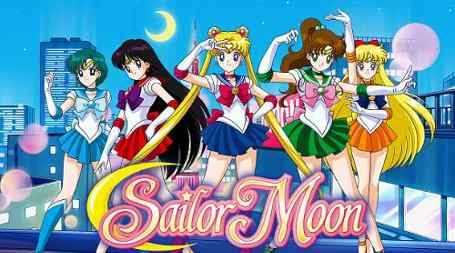 VIZ Media, LLC, a distributor and licensor of manga and anime in North America, has announced the acquisition of the Sailor Moon anime franchise.
VIZ Media's North American rights cover digital streaming, EST (Electronic Sell Through) and all home media products in the U.S. and Canada.
Tokyo-based Toei Animation Co., Ltd. is the producer and global licensor for the Sailor Moon anime property.
As part of the new agreement, VIZ Media has licensed all 200 episodes of the original Sailor Moon anime series, including the never before licensed for North America fifth and final climatic season, "Sailor Stars."
The three feature films and additional specials for the long-running show are also part of the acquisition.
Sailor Moon will be presented digitally for the first time, with subtitled EST sets available starting Summer 2014 and dubbed editions late 2014, and DVD and deluxe limited edition Blu-ray / DVD combo packs are planned for Fall 2014.
The uncut and uncensored VIZ Media release of Sailor Moon, featuring its original uncropped 4:3 aspect ratio, will also feature all original Japanese names, story elements and relationships, as well as an all-new, uncut English dub with a new voice cast.
VIZ Media premiered Sailor Moon Episodes 1-4 (subbed) Monday on its free NeonAlley.com anime streaming destination and also via the subscription-based Hulu Plus in High Definition. Two new Sailor Moon episodes will premiere every Monday.
Headquartered in San Francisco, California, VIZ Media distributes, markets and licenses the anime and manga titles direct from Japan.