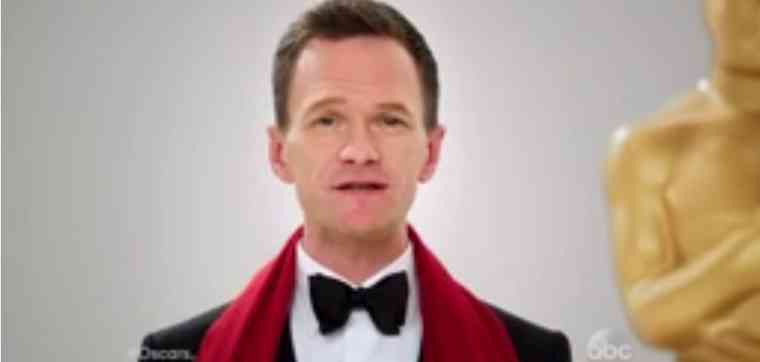 Neil Patrick Harris has appeared in a promo video asking fans to watch the Oscar ceremony, which will air live on ABC on Oscar Sunday, February 22, 2015. This will be Harris' first time hosting the ceremony.
"It is truly an honor and a thrill to be asked to host this year's Academy Awards," said Harris, an award-winning star of stage and screen.
Harris garnered multiple Emmy and Golden Globe award nominations for his role as Barney Stinson on the hit television series, "How I Met Your Mother," and he won an Emmy for his guest-starring role on "Glee" in 2010.
[ Also Read: Academy Announces Oscar Host Neil Patrick Harris's Writing Team ]
[ Also Read: Stephen Fry to Host British Academy Film Awards ]
He also recently starred in the title role of "Hedwig and the Angry Inch" on Broadway, earning the 2014 Tony Award for Best Actor in a Musical. Harris served as host of the 61st and 65th Primetime Emmy Awards, as well as the 63rd, 65th, 66th and 67th Tony Awards, for which he won four Emmys.
Most recently, Harris added the title of author to his list of accomplishments with the release of his autobiography from Crown Publishing, "Neil Patrick Harris: Choose Your Own Autobiography."
The Oscars will be held at the Dolby Theatre at Hollywood & Highland Center in Hollywood, and will be televised live by the ABC Television Network at 4 p.m. ET/7 p.m. PT. The Oscar presentation also will be televised live in more than 225 countries and territories worldwide.
The Academy of Motion Picture Arts and Sciences is the world's preeminent movie-related organization, with a membership of more than 6,000 men and women working in cinema.