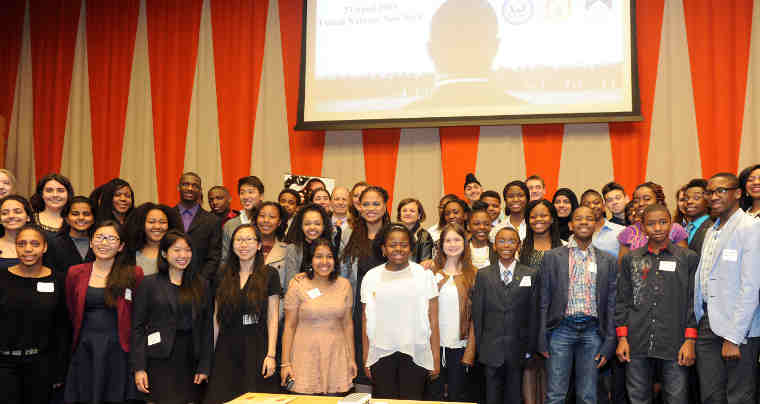 In celebration of the home entertainment debut of director Ava DuVernay's Academy Award-winning epic "Selma," Paramount Home Media Distribution announced Friday that every high school in the U.S., both public and private, will receive a copy of the DVD free of charge.
In addition, teachers can receive free companion study guides to help further illuminate the remarkable historical events depicted in the film.
"Selma" won the Academy Award and the Golden Globe Award for Best Original Song for "Glory" by Common & John Legend. The film was nominated for an Academy Award for Best Picture and Golden Globe Awards for Best Picture, Best Actor and Best Director.
[ Also Read: President Obama Marks the 50th Anniversary of 'Bloody Sunday' ]
From Paramount Pictures, Pathé, and Harpo Films, "Selma," a Plan B, Cloud Eight Films, and Harpo Films production in association with Ingenious Media, tells the story of how Dr. Martin Luther King Jr. led the epic march from Selma to Montgomery to secure equal voting rights.
The film is produced by Christian Colson, Dede Gardner, Jeremy Kleiner, and Oprah Winfrey. The film is executive produced by Brad Pitt, Cameron McCracken, Diarmuid McKeown, Nik Bower, Ava DuVernay, Paul Garnes and Nan Morales. Written by Paul Webb, "Selma" is directed by Ava DuVernay.
"Selma" is available now on Digital HD and will be available on Blu-ray and DVD May 5th.