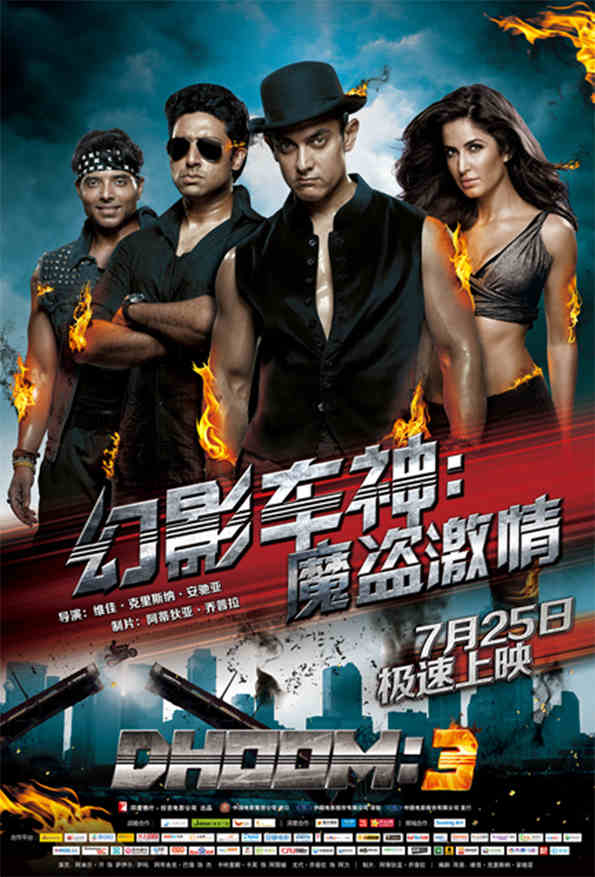 While most Bollywood movies are released only in the local Indian market, Yash Raj Films' Dhoom:3 is trying to change this trend.
"After storming the Turkish box office a week ago and becoming the only Indian film to get in to the Turkish Top 10, Dhoom:3 is now set to have the widest release ever for an Indian film in China," said Yash Raj Films, a filmmaking company based in Mumbai, India.
Dhoom:3 is extending its reach with a minimum of 2,000 screens over 400 cities, says the company. The film is releasing in China on July 25.
Internationally Dhoom:3 cleared $10.17 million (Rs. 61 crore) on the opening weekend in December 2013, making it the biggest opening weekend ever for any Bollywood film, according to Yash Raj Films.
[ Also Read: China Movie Media Group to Market Transformers in China ]
Moreover, the company says it set a box office record with $27.51 million (Rs.165 crore) from the traditional and non-traditional markets.
Starring Aamir Khan, Abhishek Bachchan, Katrina Kaif, and Uday Chopra, Dhoom:3 is directed by Vijay Krishna Acharya and produced by Aditya Chopra for Yash Raj Films.
Photo courtesy: Yash Raj Films