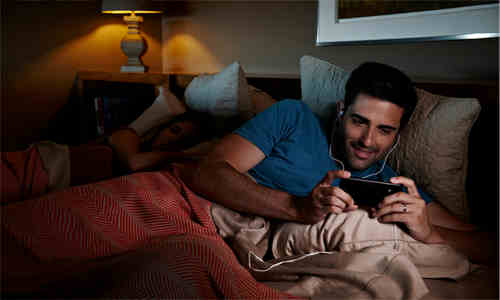 Netflix Inc., the world's leading Internet television network, announced Wednesday its first Korean original series Love Alarm.
It is based on the webtoon by Kye Young Chon, one of Korea's most popular comic authors known for her unique take on the romance genre.
This 12-episode series will be produced by Jaemoon Lee from the newly formed production company, Hidden Sequence. Lee was previously involved in several award-winning Korean drama series including Signal and An Incomplete Life.
Love Alarm already has a big and rabid fanbase and it is one of the most popular webtoon series in Korea. The story revolves around an unknown developer releasing an app that will tell the user if someone within 10 meters has romantic feelings for them, which greatly disrupts society.
"We want Love Alarm, the TV series, to exhibit the liveliness and expression of emotions, with visual treatments that will reflect Ms. Chon's vision when she created the story," said Jaemoon Lee, Hidden Sequence.
"It is an honor for Netflix to collaborate with a great storyteller like Ms. Chon and a visionary producer like Mr. Lee for our very first Korean original production," said Erik Barmack, VP of International Originals, Netflix.
Love Alarm will premiere exclusively on Netflix in 2018 to its members in over 190 countries.
Photo courtesy: Netflix