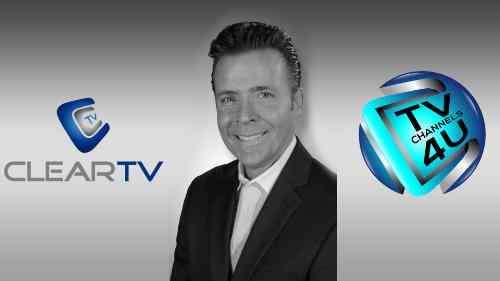 Video platforms creator ClearTV recently launched TVChannels4u, its Multi-Channel Network (MCN) in the online space. David Tetreault, COO of ClearTV, analyses this move as "TV money heads to the Internet and beyond."
The timing for bringing a premium MCN to market could not be better for ClearTV as online video outlets are making an impact on the television broadcast industry's longtime hold on advertisers, says Tetreault.
He further says that recently several major advertisers, including MasterCard, Mondelez International and Verizon Wireless have moved ad dollars previously spent on television to online platforms – clearly understanding that viewers are more frequently watching video online.
[ Also Read: Your Trusted News Source – TV, Online, Print, or Social Media? ]
And with MCN's such as Maker Studios being acquired by Disney for close to $1 billion – traditional broadcasters and programmers see the requirement to reach consumers on any device at any time as the new normal in driving relevant brand to consumer experiences.
Starcom MediaVest, a global advertising agency, said it shifted more than $500 million out of TV over the past 12 months, three quarters of which went to online and interactive.
The agency, which is owned by Publicis Groupe SA, said it is planning a bigger shift during this year's "upfront" ad sales negotiations with major TV networks, which kicked off Monday, according to Clear TV.
[ Also Read: 10 Reasons I Like Indian TV Shows ]
The original programming line-up from TVChannels4u is strategically aimed at the advertiser's demand for video covering entertainment / celebrity, sports, travel, lifestyle, music and fashion.
"Premium video in these categories spread across a publisher network of more than 3000 sites ensures that the brands of TVChannels4u receive consistent and highly targeted campaigns coupled with a highly relevant audience," said Tetreault.
As companies have been placing money into online video ads for years, few talked about moving TV ad dollars there. Rather, it usually came from their print and display ad budgets.
[ Also Read: Shahrzad Rafati of BroadbandTV Honored ]
But, according to Clear TV, video content has been improving and audience measurement has improved, the two things have made marketers more comfortable with moving TV dollars, said advertising executives from major global agencies.
Nearly 88 million people watched online video on a daily basis in March, according to comScore, up 14% on a year earlier, says Clear TV.
While the time viewers spend watching traditional TV continues to grow, according to Nielsen, many of the major cable and broadcast networks have seen sharp ratings declines in the past couple of years.
[ Also Read: Facebook Ad Business Grows, Dip in Revenue for Twitter: Report ]
This change in television viewing habits aligns extremely well with the core stregnths of TVChannels4u – as a leading media and entertainment company dedicated to producing and distributing premium content throughout the entire digital spectrum, says the company.
Digital media drew about 25% of total ad dollars. EMarketer predicts television will remain bigger than digital until 2018, by which time TV's share of total ad spending will slip to 36.1% and digital-including not just online video but all website ads and mobile ads-will reach 36.4%.
[ Also Read: How to Measure a TV Program's Popularity ]
Online platforms, such as Google, YouTube, Yahoo, AOL Inc. and Xbox, are trying hard to speed up that shift. These companies have been ramping up efforts to lure some of television's ad dollars, holding their own "upfront"-like programming presentations for advertisers, called the NewFronts.
"The talent and content providers of TVChannels4u deliver on the promise to engage and entertain a world-on-the-move with premium TV everywhere programming," said David Tetreault.