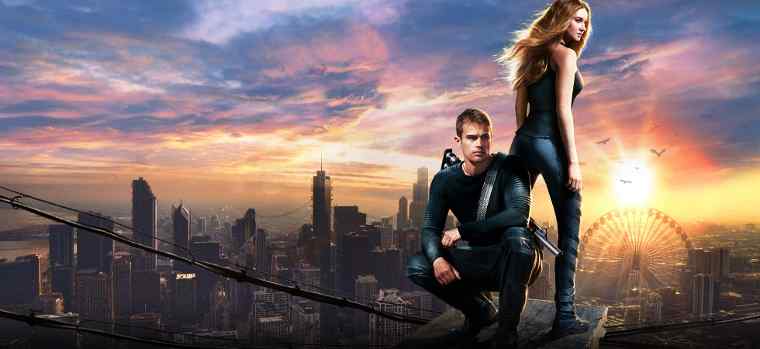 Lionsgate (NYSE: LGF), a leading global entertainment company, will produce and release Allegiant, starring Shailene Woodley and Theo James and based on the third book in Veronica Roth's best-selling Divergent trilogy, as two separate films.
It was announced today by Lionsgate Motion Picture Group co-chairmen Rob Friedman and Patrick Wachsberger.
The company will release a total of four Divergent films on its Summit Entertainment label, with the next film, Insurgent, which begins production next month, slated for release on March 20, 2015 and Allegiant — Parts 1 and 2 scheduled for release on March 18, 2016, and March 24, 2017, respectively.
[ Also Read: Lionsgate to Make Warrior Film in India ]
The first film in the Divergent franchise is off to a fast start, grossing $117 million at the domestic box office in its first three weeks of release.
It continues its international rollout this weekend with openings in France, Germany, Russia, Australia, Scandinavia and other major territories.
Book sales of the best-selling Divergent series continue to skyrocket with total sales nearing 20 million worldwide and sales of the three-book boxed set and three-book e-bundle increasing 55% last week, according to Lionsgate.
[ Also Read: Holly Hunter Joins the Cast of Untitled Superman/Batman Film ]
"Veronica Roth brings her captivating story to a masterful conclusion in Allegiant, a rich, action-packed book with material that is ideally suited to two strong and fulfilling movies," said Friedman and Wachsberger.
The company's The Hunger Games and The Twilight Saga franchises have collectively grossed more than $5 billion at the worldwide box office, and The Hunger Games: Catching Fire is the 10th highest-grossing film of all time.
[ Also Read: Captain America Conquers the Box Office with $303 Million ]
The Hunger Games: Mockingjay — Parts 1 and 2 will be released on November 21, 2014 and November 20, 2015, respectively.
Lionsgate is a leading global entertainment company with diversified presence in motion picture production and distribution, television programming and syndication, home entertainment, family entertainment, digital distribution, new channel platforms and international distribution and sales.
Photo courtesy: Lionsgate / Divergent