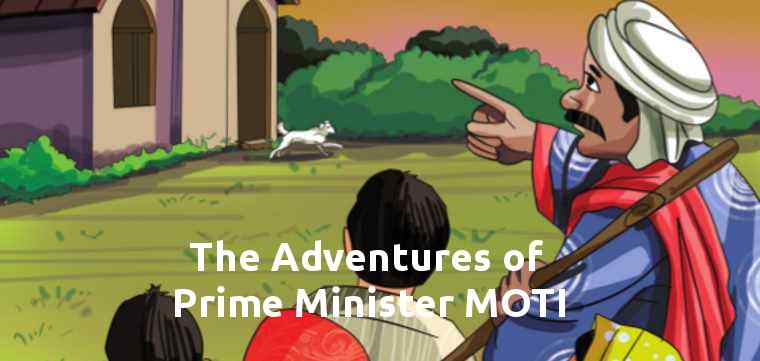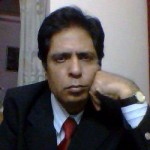 "The Adventures of Prime Minister MOTI" is a politico-fictional reality series that chronicles the adventures of a newly crowned Prime Minister of a country.
It will be brought to you in weekly ready-to-film scripted textisodes.
The characters in this story are fictitious and any resemblance to persons living or dead is purely coincidental.
Here we go.
Season 1 – Tryst With The Doppelgänger
Textisode 1 – Part 2
Copyright © 2014 by Rakesh Raman
In Part 1 of the textisode, we began the story of Prime Minister Moti's meeting with his Doppelgänger.
Here's Part 2 that continues with the story.
---
INT. PRIME MINISTER SLEEPING ROOM – NIGHT
White-bearded and obese MOTI, mid-60s, is sleeping in his room when DOPPELGÄNGER enters.
DOPPELGÄNGER
Open your eyes, Moti.
MOTI wakes up and rubs his EYES with his FINGERS.
MOTI
You've come again.
DOPPELGÄNGER
I don't go anywhere. I am always with you.
MOTI
What d'you want from me now?
DOPPELGÄNGER
As you had said, why did you ignore your old mentors who helped you become the Prime Minister?
MOTI
That is because I want to relish the power alone.
DOPPELGÄNGER
And what about those whom you have made your ministers?
MOTI
Ministers? What ministers? They're my slaves. They can't even breathe without my permission.
DOPPELGÄNGER
And where do you want to go from here?
MOTI
Nowhere. I'm here with you. I want to live in my dreams and always surrounded by lickspittles.
DOPPELGÄNGER
And what about people of the country to whom you made umpteen promises.
MOTI
They are destined to live in wretched conditions, as they have been living for decades. I made false promises to grab power.
DOPPELGÄNGER
But that is a sin you've committed.
MOTI
Yes, the world is full of sins. I don't care. Lemme enjoy my power. Hee-hee.
DOPPELGÄNGER
Moti, you're making a big mistake. Power is an elusive feeling and power corrupts.
MOTI covers his EARS with his HANDS.
MOTI
Yes, yes, yes. I know. But I don't want to hear more of you.
DOPPELGÄNGER
I know you're feeling scared inside. But you're the victim of your own acts, Moti.
MOTI
Just leave me alone. I am not able to bear the pain of truth that you're telling me.
DOPPELGÄNGER
Okay. I leave you alone for now. But we'll talk again.
To be continued…
By Rakesh Raman, the managing editor of RMN Company
Also Read: