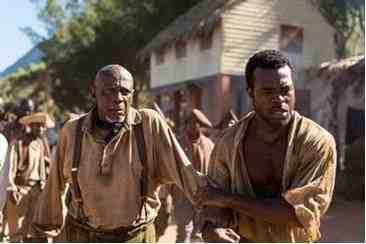 This Black History Month BET launches its first-ever event miniseries "The Book of Negroes." It is a six-part historical drama in the tradition of Roots, based on Lawrence Hill's Oprah Winfrey-listed novel (known in the United States as Someone Knows My Name).
The television event will run over the course of three consecutive nights in two-hour installments starting Monday, February 16, 2015 at 8 PM ET/PT.
"The Book of Negroes" depicts the extraordinary life journey of Aminata Diallo (Aunjanue Ellis) – an indomitable African woman who cuts a swath through a world that is pre-disposed to underestimate her.
The Book of Negroes is a historical document which records names and descriptions of 3,000 African-American slaves who had to work for the British army during the American Revolution in order to qualify for their freedom and were evacuated by the British by ship to points in Nova Scotia.
The book was assembled by Samuel Birch under the direction of Guy Carleton, 1st Baron Dorchester. African Americans who escaped to the British during the American Revolutionary War became the first settlement of Black Canadians.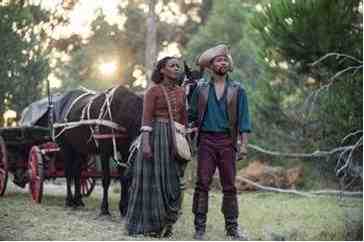 Other Black Loyalists were transported to settlements in several islands in the West Indies and some to London. Recorded in 1783, this 150-page document is said to be the only one to have ever recorded Black Americans in a large, detailed scope of work.
BET Networks, a subsidiary of Viacom Inc. (NASDAQ: VIA, VIAB), is a leading provider of entertainment, music, news and public affairs television programming for the African-American audience.