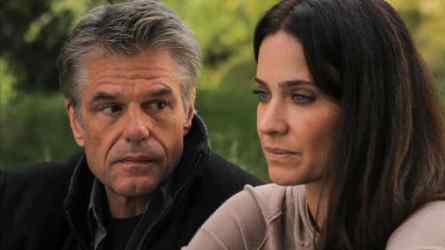 "The Fourth Noble Truth," an independent film starring Harry Hamlin ("Mad Men," "You Lucky Dog") and Kristen Kerr ("Strictly Sexual," "Inland Empire") is having its world premiere at the 17th Annual Sonoma International Film Festival on Thursday, April 3, at 5:45pm.
There is an additional screening on Saturday, April 5, at 9pm.
The film is written and directed by Gary T. McDonald ("Rape/Crisis," "Sea Wolf") and produced by David Kohner Zuckerman and Jillian Stein for Zuckerman's DKZ Films ("Strictly Sexual," "All I Want for Christmas"). Jim Whelehan of Sun-Spot Productions co-produced the film.
"The Fourth Noble Truth" is a love story set around the Buddhist teachings of the Four Noble Truths, the goal of which is to show people a spiritual pathway to fulfillment and happiness.
McDonald was inspired and supported by All One Dharma, a meditation group in Santa Monica, California, where he practices and studies dharma teachings. The film plays out in eight chapters.