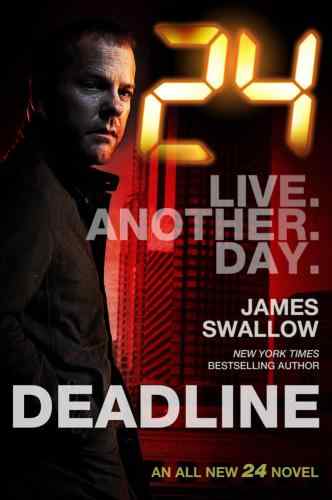 The television show "24" returned May 5, 2014 for a twelve episode arc. Tor / Forge Books, in conjunction with Twentieth Century Fox Consumer Products, will release 24: Deadline on August 5, 2014.
It will answer the question of what happened to Counter Terrorist Unit (CTU) agent Jack Bauer between the thrilling final moments of the last season and his heroic return this Spring.
Receiving 73 Emmy Award nominations over eight seasons, "24" redefined the format of TV dramas on a global scale.
Kiefer Sutherland starred as heroic CTU agent Jack Bauer, racing against the clock in real time to thwart multiple terrorist plots over eight seasons.
[ Also Read: How to Participate in Kaun Banega Crorepati TV Show ]
24: Deadline is an all-new adventure written by author James Swallow. Swallow has previously worked on such franchises as Star Trek, Stargate, and Doctor Who, in addition to being a BAFTA nominee.
This hardcover novel will go on sale August 5, 2014 at $24.99 and will be available wherever books are sold. Mimicking the format of the TV show, the book will equal 24 hours in Jack's life, just as each season of the show is 24 hours.
24: Deadline will be the first of three tie-in novels from Tor / Forge Books and Twentieth Century Fox Consumer Products.
[ Also Read: Lionsgate to Produce Allegiant Films from Veronica Roth's Book ]
Tor Books, an imprint of Tom Doherty Associates, LLC, is a New York-based publisher of hardcover and softcover books.
A division of 21st Century Fox, Twentieth Century Fox Consumer Products licenses and markets properties worldwide on behalf of Twentieth Century Fox Film Corporation, Twentieth Century Fox Television and Fox Broadcasting Company, as well as third party lines.