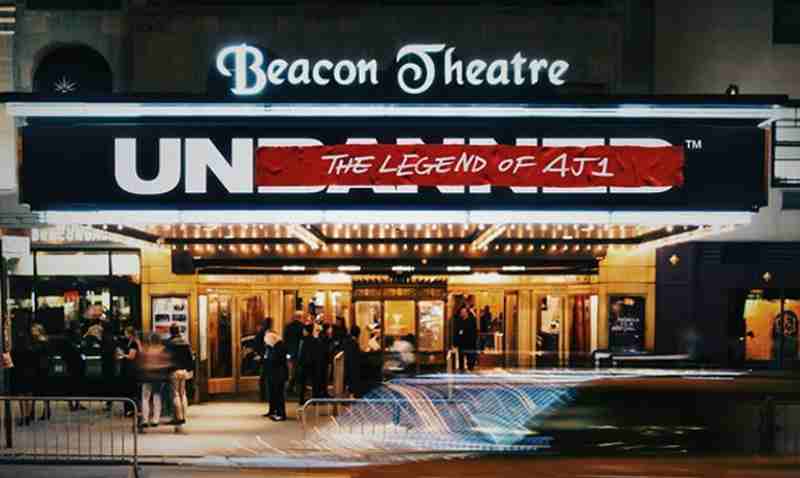 Documentary to premiere on April 27 at Beacon Theatre with special musical performances
Unbanned: The Legend of AJ1 will premiere as a Special Screening at the 17th annual Tribeca Film Festival, presented by AT&T.
Directed and written by Dexton Deboree, this documentary tells the original story of the Air Jordan 1 shoe from its unlikely beginnings to its role in disrupting long-established rules of the NBA, changing the game of basketball, birthing sneaker culture and influencing a social and cultural revolution.
The first feature documentary from Los York Entertainment, Unbanned: The Legend of AJ1 is the true story about the shoe that changed the world.
Through interviews with Spike Lee, Chuck D, Anthony Anderson, Michael B. Jordan, Lena Waithe, Kenya Barris, DJ Khaled, Aleali May and many more including Michael Jordan himself, this film explores the power of the AJ1 across social and political spectrums and how it has broken barriers between female and male fashion, self-expression, identity, empowerment and more.
Tribeca Film Festival has been the launching pad for many films including Can't Stop, Won't Stop: A Bad Boy Story, Nas: Time is Illmatic and most recently, Kobe Bryant's Oscar-winning animated short Dear Basketball from acclaimed director Glen Keane.
"At Tribeca we are always looking for documentaries that shift our perspectives to tell us stories in new and exciting ways," said Cara Cusumano, Director of Programming, Tribeca Film Festival. "The enduring cultural impact of the AJ1 is an entertaining, thrilling, surprising ride, and one that we can't wait to share with audiences at the Beacon on April 27th."