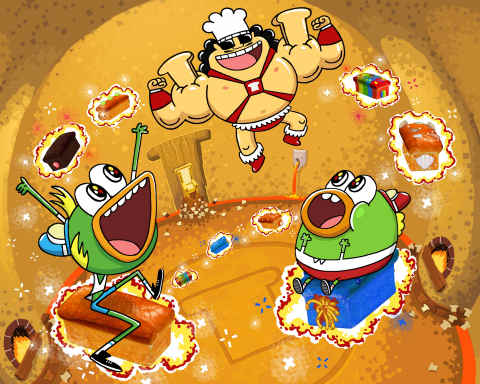 A second season is in the oven for Nickelodeon's Breadwinners, an animated series for kids. The announcement was made Thursday by Russell Hicks, president, Content Development and Production.
The comedy series follows two quazy ducks who never give up on delivering bread to hungry beaks everywhere in their jet-fueled rocket van. The series will make its season one debut on the network's international channels this fall.
The 20-episode order continues with more of SwaySway and Buhdeuce's wild and quazy adventures aided by their trusted allies: the Bread Maker, Ketta, T-Midi and Jelly.
[ Also Visit: Robojit and the Sand Planet – The Story of the Future Universe ]
As SwaySway and Buhdeuce delve deeper into the expansive world of Pondgea, they dodge more menacing monsters, discover new magical breads, and meet more riduckulous customers along the way. No matter what, this duck duo will keep moving to the beat and getting bread up in yo beak!
Breadwinners is created by Steve Borst (Teen Titans Go!, MAD) and Gary "Doodles" Di Raffaele (MAD, Metalocalypse), who was discovered from Nick's 2012 Animated Shorts Program.
Nickelodeon, now in its 35th year, is a leading entertainment brand for kids.