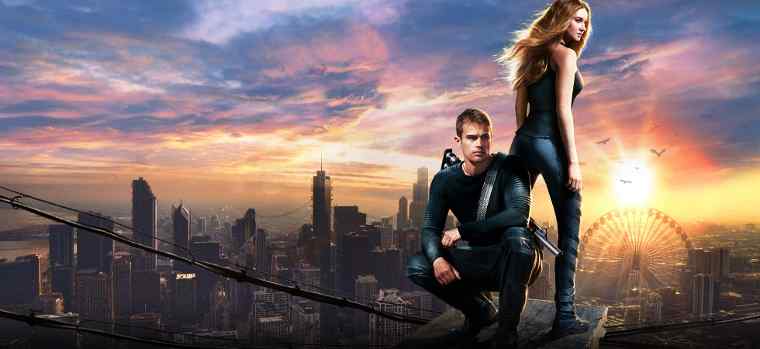 The first installment of the action-adventure franchise Divergent, released on Lionsgate's (NYSE: LGF) Summit Entertainment label, has broken the $250 million mark at the worldwide box office, the company announced Monday.
The film has already grossed $142.7 million at the domestic box office and another $108.3 million at the international box office where a strong opening in Spain led it to a $9.8 million weekend from 75 markets. Remaining territories still to open include Japan (July 12) and China.
Divergent is now the company's highest-grossing domestic box office grosser outside The Hunger Games and Twilight franchises.
[ Also Read: Deconstructing Gravity: Did the Film Deserve the Oscars? ]
"Our Divergent franchise is off to a great start, and the film's strong holds domestically and internationally are a good indication that momentum is continuing to build," said Lionsgate Motion Picture Group co-chairs Rob Friedman and Patrick Wachsberger. "We're beginning production on the second installment, Insurgent, this month, and we expect the franchise to have tremendous and growing resonance for global audiences in the years to come."
[ Also Read: Peter Levin to Lead Digital and Gaming Business for Lionsgate ]
The company noted that book sales of the Divergent trilogy have surged to 21 million copies worldwide, up from 17 million at the time of the film's March 21 release.
Summit is slated to release Insurgent on March 20, 2015, and Allegiant Parts 1 & 2 on March 18, 2016, and March 24, 2017, respectively.
Divergent stars Shailene Woodley, Theo James, Academy Award winner Kate Winslet and Ashley Judd and is directed by Neil Burger.
Based on the book series by Veronica Roth, the Divergent franchise is produced by Lucy Fisher and Douglas Wick of Red Wagon Entertainment and Pouya Shabazian.
Lionsgate is a leading global entertainment company with a diversified presence in motion picture production and distribution, television programming and syndication, home entertainment, family entertainment, digital distribution, new channel platforms and international distribution and sales.
Photo courtesy: Lionsgate / Divergent