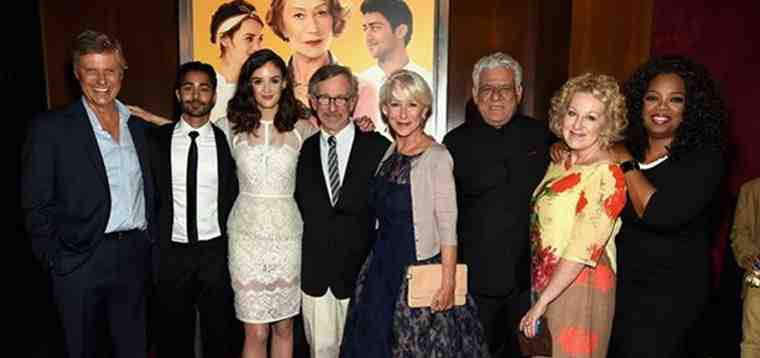 Hollywood Records will release the digital original motion picture soundtrack for "The Hundred-Foot Journey" on August 12, 2014.
The film will be released in the U.S. today, August 8, 2014. The soundtrack features an original and "high energy score" (Variety) composed and performed by two-time Academy Award-winning composer A. R. Rahman.
Film director Lasse Hallstrom stated, "A. R.'s working methods are instinctual, improvisational, he thrives in creative chaos, he is a great collaborator, and in the end, the result is fiercely personal and original. He is a genius."
[ Also Read: Disney to Release A. R. Rahman's Million Dollar Arm Soundtrack ]
Said A. R. Rahman, "It was such a pleasure working with Lasse Hallstrom. Lasse loves what I love the most, the musical melodies and warmth. I hope people like what we came up with."
An artist who has redefined contemporary Indian music, A. R. Rahman is an icon in the world of cinematic scoring. A. R. Rahman's work has been recognized around the globe with numerous awards and honors including two Academy Awards, two Grammys, a Golden Globe, three MTV Awards and a BAFTA.
In India, he has also won 4 National Awards, 29 Filmfare Awards and 11 IIFA Awards among others. In October this year, Rahman will receive his 6th honorary doctorate, this time from the Berklee College of Music.
[ Also Read: Priyanka Chopra: I Can't Make You Love Me ]
In "The Hundred-Foot Journey," Hassan Kadam (Manish Dayal) is a culinary ingenue with the gastronomic equivalent of perfect pitch. Displaced from their native India, the Kadam family, led by Papa (Om Puri, a Bollywood actor), settles in the quaint village of Saint-Antonin-Noble-Val in the south of France.
Filled with charm, it is both picturesque and elegant – the ideal place to settle down and open an Indian restaurant, Maison Mumbai.
That is, until the chilly chef proprietress of Le Saule Pleureur, a Michelin-starred, classical French restaurant run by Madame Mallory (Academy Award winner Helen Mirren) gets wind of it.
Her icy protests against the new Indian restaurant a hundred feet from her own escalate into a heated battle between the two establishments until Hassan's passion for French haute cuisine — and for Madame Mallory's enchanting sous chef, Marguerite (Charlotte Le Bon) — combine with his mysteriously delicious talent to weave magic between their two cultures and imbue Saint-Antonin with the flavors of life that even Madame Mallory cannot ignore.
At first Madame Mallory's culinary rival, she eventually recognizes Hassan's gift as a chef and takes him under her wing.
Directed by Academy Award-nominee Lasse Hallstrom and starring Academy Award winner Helen Mirren, Om Puri, Manish Dayal and Charlotte Le Bon, "The Hundred-Foot Journey" is produced by Academy Award winner Steven Spielberg, Academy Award nominee Oprah Winfrey and Juliet Blake.
The executive producers are Caroline Hewitt, Carla Gardini, Jeff Skoll and Jonathan King. The screenplay is written by Academy Award nominee Steven Knight, based on the novel "The Hundred-Foot Journey" by Richard C. Morais.
Photo courtesy: The Hundred-Foot Journey movie