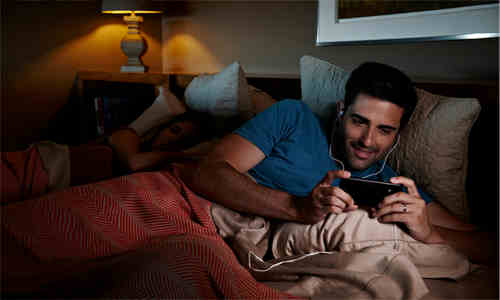 Netflix Inc., a leading Internet television network, today announced a new Netflix original series based on the critically acclaimed novel Sacred Games by Indian author Vikram Chandra.
Shot on location in India, this Hindi-English series will be produced in partnership with Phantom Films, one of India's leading production houses, and be available to Netflix members globally upon completion.
Recently, Netflix also announced that indie film Brahman Naman, from an Indian indie director Q, will be available exclusively to its members around the world later this year.
[ Narendra Modi Stars in New BJP Thriller Modi Sarkaar ]
Set in Mumbai, Sacred Games delves into the city's intricate web of organized crime, corruption, politics and espionage that lie beneath India's economic renaissance.
It is an epic masterwork of exceptional richness and power that interweaves the lives of the privileged, the famous, the wretched and the bloodthirsty.
[ Netflix to Make Film Based on Brazilian Corruption Investigation ]
"Over the last few years, I've watched with great excitement and pleasure as Netflix has transformed narrative television with its ground-breaking, genre-bending shows," commented Mr. Chandra.
"I'm confident that all the colour and vitality and music of the fictional world I've lived with for so long will come fully alive on the large-scale canvas provided by Netflix. I'm thrilled to be working with Netflix and Phantom Films."
Photo courtesy: Netflix