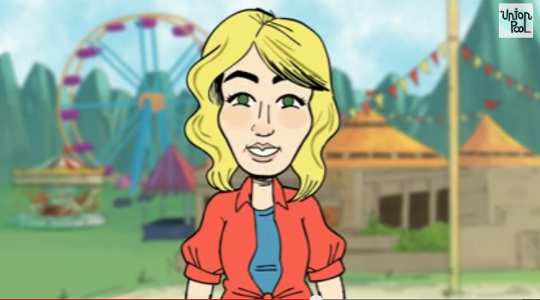 Starz Digital Media has announced the addition of two new web series to its YouTube comedy channel, "Union Pool," as well as the continuation of the animated pop culture mash-up series "Tvoovies."
The live-action comedy "Llama Cop" premieres April 1 and "Popcorn Addicts" premieres April 15.
"Tvoovies" continues to air new episodes that include "Zero Dark 30 Rock" and "The Hangover of Thrones."
"Union Pool has been so well-received over the past seven months that we are expanding our programming with more original content," said Mara Winokur, SVP, Digital for Starz Digital Media.
[ Also Read: Digital Citizens Alliance Reports Illegal Activities on YouTube ]
Starz Digital Media launched "Union Pool" in September 2013 as a destination for original comedy programming. New episodes launch every Tuesday and Thursday.
Starz Digital Media is a leading distributor of digital and on-demand content. It distributes original programming content (Starz and AMC), feature films (The Weinstein Company, Anchor Bay Films), anime (Manga Entertainment) and other filmed entertainment.
The company uses various business models including download-to-own / electronic sell-through, video-on-demand, pay-per-view, subscription video-on-demand, and ad-supported streaming.