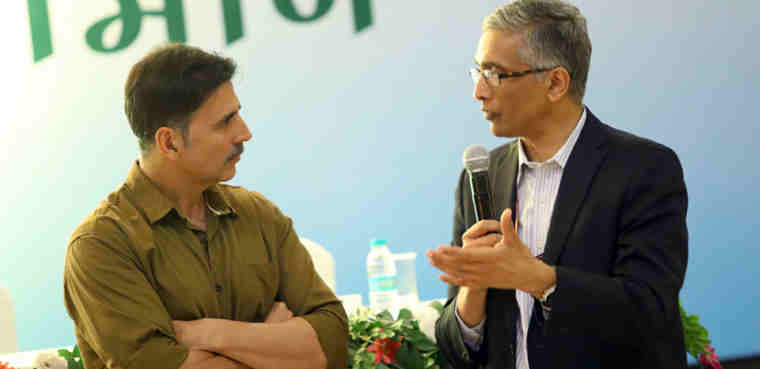 By Rakesh Raman
Although India continues to be a dirty country, the politicians in India are indulging in excessive razzmatazz to build a hype around the Clean India or Swachh Bharat Abhiyan.
Unfortunately, a slew of Bollywood actors are supporting the government in this falsehood.
A Bollywood actor, Akshay Kumar, addressed Swachh Bharat (Clean India) Champion Collectors and Sarpanches (village heads) at a 2-day 'Swachhta Sammelan' organized in Mathura, according to a statement released today by the Government of India.
Swachh Bharat is a project of the government which aims to clean the entire country. Speaking at the sammelan, the actor said when he received the invitation to address Swachh Bharat Champions, he agreed to do it without a moment's hesitation.
---
Read the Following Articles to Know the Truth Behind Clean India:
[ Is New Delhi the Dirtiest City of the World? ]
[ Can 'Clean India' Clean India? No Way. ]
[ World Cities Day: How India Is Destroying Its Cities ]
---
Similarly, another Bollywood actor Amitabh Bachchan has been promoting the Swachh Bharat campaign, as India's Ministry of Information & Broadcasting was organizing a Short Films Competition on the Swachh Bharat theme.
Last year, a Bollywood actress Priyanka Chopra participated in the Swachh Bharat project when she took to a broom and was seen cleaning dirty streets of India.
[ Narendra Modi Corruption Case: What Is the Truth? ]
Akshay Kumar saluted the efforts being made by all government officials and grassroot workers engaged in rural sanitation to contribute to the nation's march on the road to an Open Defecation Free (ODF) India by 2019, as per the Prime Minister Narendra Modi's vision for Swachh Bharat Mission.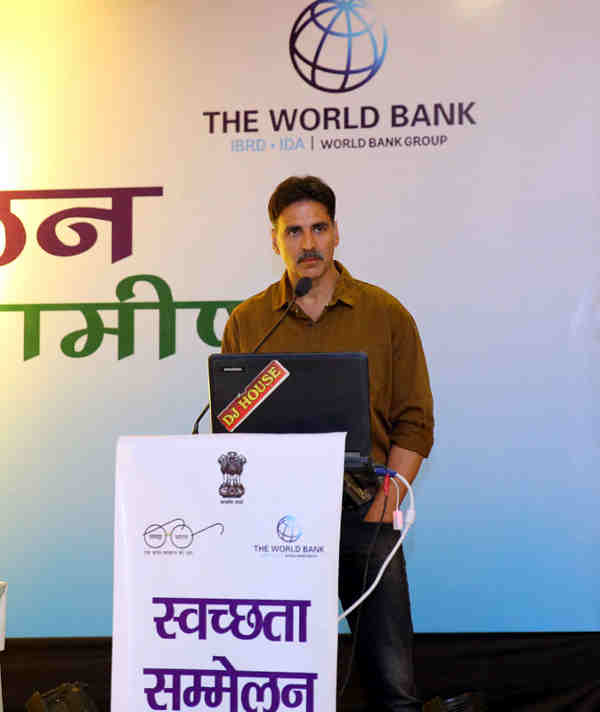 Kumar is currently shooting a commercial movie in Mathura around the theme of rural sanitation and toilets for the health of the family and safety and dignity of women. He spoke about the need to deliver social messages through mass entertainers to make a deeper impact.
Kumar also interacted with the Swachh Bharat functionaries present at the function and listened to their experiences from the field, the challenges they face, and how they go about solving these challenges.
By Rakesh Raman, who is a government award-winning journalist and social scientist. You also can visit the REAL VOTER – Politics in India Information Center that he manages.
Photo courtesy: Press Information Bureau